Progress Since Last Time...

Added...
Ported & improved AI...
Added...
Added...
Added...
Added...
Added...
Added...
Added...
Enabled & extended...
Added...
Added...
Added...
Major optimizations...
Made everything work on gamepads...
Partially-implemented -- didn't finish in time for PAX, but may keep the idea...
Improved...
I can't remember the last time I saw that word used so much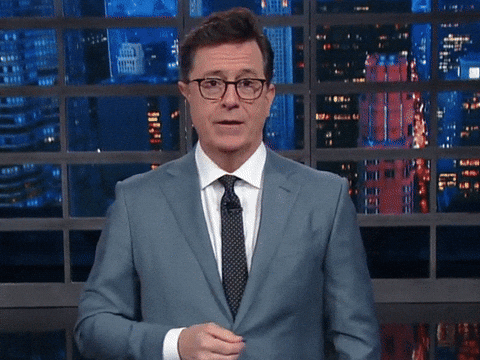 ---
Naturally there was a lot to be gleaned from publicly demoing a slice of the game for the first time since last year, but I think, if I had to put my finger on something concrete (other than just 'people are really going to enjoy this labor of love'), it would be the comfort with which I walked away from the experience. Comfort that the tireless, seemingly-never-ending Royal Crusade Against the Excessive Usage of Milliseconds (aka 'performance optimization') has genuinely paid off. Perhaps even more broadly, comfort that the unspeakable hours that have been put into solving FPLT ever since the fall of LTC++ have truly been worth the pain that they all-to-frequently caused.
Let's compare this to PAX 2017
Before PAX
"LT will have a playable thing as of this weekend"
"After this weekend, I hope I will have presented you guys with this smoldering corpse [of perfectionist Josh]"
"The code has been flowing very rapidly since last week, but I still need torrential amounts of it! Story of my life."
"Please do keep in mind that what I will be demoing will not be "Limit Theory" in the full sense (again, if I could do that, we'd be in beta). So let's not get TOO hyped up, you're not going to see 1000 ships & a full economy working"
" look for the 6'2" 25-year-old with that "I feel like I'm already 80" look on his face, who will probably also look like a zombie because he almost certainly won't have had any sleep for a long time"
"So super fun new development. I just burnt my [560GTX that's been with us since the beginning] graphics card out. Like, literally, I killed it with the demo"
Some Screenshots
After PAX
"The demo that I showed off was built in about a week...As usual, I managed time poorly and would have had more features in the demo had I started earlier."
"Perfectionist Josh is dead. There can honestly be no question about it. To even get it working in time, I had to muster duct tape and hacks like I've never mustered before. I cheated physics in ways that would have never even occurred to my little elegance-loving brain in the past. I cut my original grandiose goal down to the bone, literally re-organizing my 'critical features' priority list every hour or so as it came down to the wire, and slowly accepting that more and more things would not make it. Sounds bad, right? But in the end: there was something playable."
"The demo was very simple, consisting of nothing more than a massive, free-for-all battle of 100 to 500 ships (I varied it through the day), many of which were hunting the player. The player had a small (box) ship, equipped with two pulse lasers. Controls were simple and included your standard LT-esque 6-DOF flight, shooting, switching between 1st/3rd person camera, (implemented later on in the day) a thrust booster, and (my favorite) a 'generate a new system' button (which, of course, included generating a new procedural nebula, starfield, configuration of ships, etc). As you can probably imagine, the original plans included way more (two warring factions, a 'home base', purchasable upgrades, etc...), but...*snip snip*"
"Interestingly, I think I garnered more attention at the booth during those times when I was live-coding more features into the demo and gvim was up on the booth's screen. Perhaps I should have just coded at the booth on Saturday instead of in the hotel"
"All-in-all, it was quite a simple demo, but it did have the taste of Limit Theory to it, and it was, in my estimation, quite a decent bit of fun for a relatively small amount of implementation time."
"The End Result (Meta): I got a lot of inspiration and rekindled enthusiasm out of it. Truth be told, I've been down in the dungeons battling FPLT for so long that I've forgotten to come up for fresh air. I gained some important perspective on what matters. I know I've had trouble with this in the past, but again, I'm making a big effort to move to the land of pragmatism. During the development of the demo, I scrapped features that it almost killed me to scrap, out of pure necessity... I didn't have time to...I didn't have time to...These things killed me deep down. But how many people made an issue of them when playing? Zero. Instead, I heard things about targeting feeling clunky, movement not feeling 'tight' enough, wanting more weapons, etc."
" I got to meet some people who have been following LT and the experience of talking to them about LT and the things that made them excited made me really, really happy. I started Limit Theory to build my dream game. I'm still doing that, but as I've grown up a bit since the beginning, I think seeing the excitement and the smiles on other peoples' faces as they talk about LT gets me going more than it used to. All you guys who share my dream and have supported me in the journey to make it a reality are very much an inspiration to me at this point."
The LT community is now fully convinced that I'm intent on doing things differently for the better. Right? Right??
I'm convinced.
Also, I think that a very thorough and profound thanks to Adam and Lindsey are in order, because Josh, Gonna be honest, I don't think you could have done it without them.
Also Talvieno, He might not be swimming among the code, but He's become an invaluable asset to LT as well