happyguy142 wrote:We are treading in dangerous waters here. There is no leveling up in LT, the experience you gain is your own. Also LT is not a game full of pre-determined "random" encounters. If you happen to be on a cargo run and you meet up with some pirates, that because there were some pirates that just happen to be hanging around close enough to detect your ship.

To make it so because you have level 5 tech on your ship means you are going to meet up with more level 5 tech ships defeats the whole free sandbox play of LT. Personally speaking I don't think there should be any sort of difficulty leveling. I guess one way to handle this would be to make it so the initial system and maybe the systems immediately surrounding it hold ships that stay around a lower tech. Gives you sometime to build some funding and upgrade your ship. But once you start exploring further out you will start to meet whatever is out there. You will just have to work out how to deal with higher and lower tech factions and the such.
So a SPAZ-like (but inverted) or a Cpt Jameson-like model? (you can see that I like to make analogies with existing games, for ease of comparison).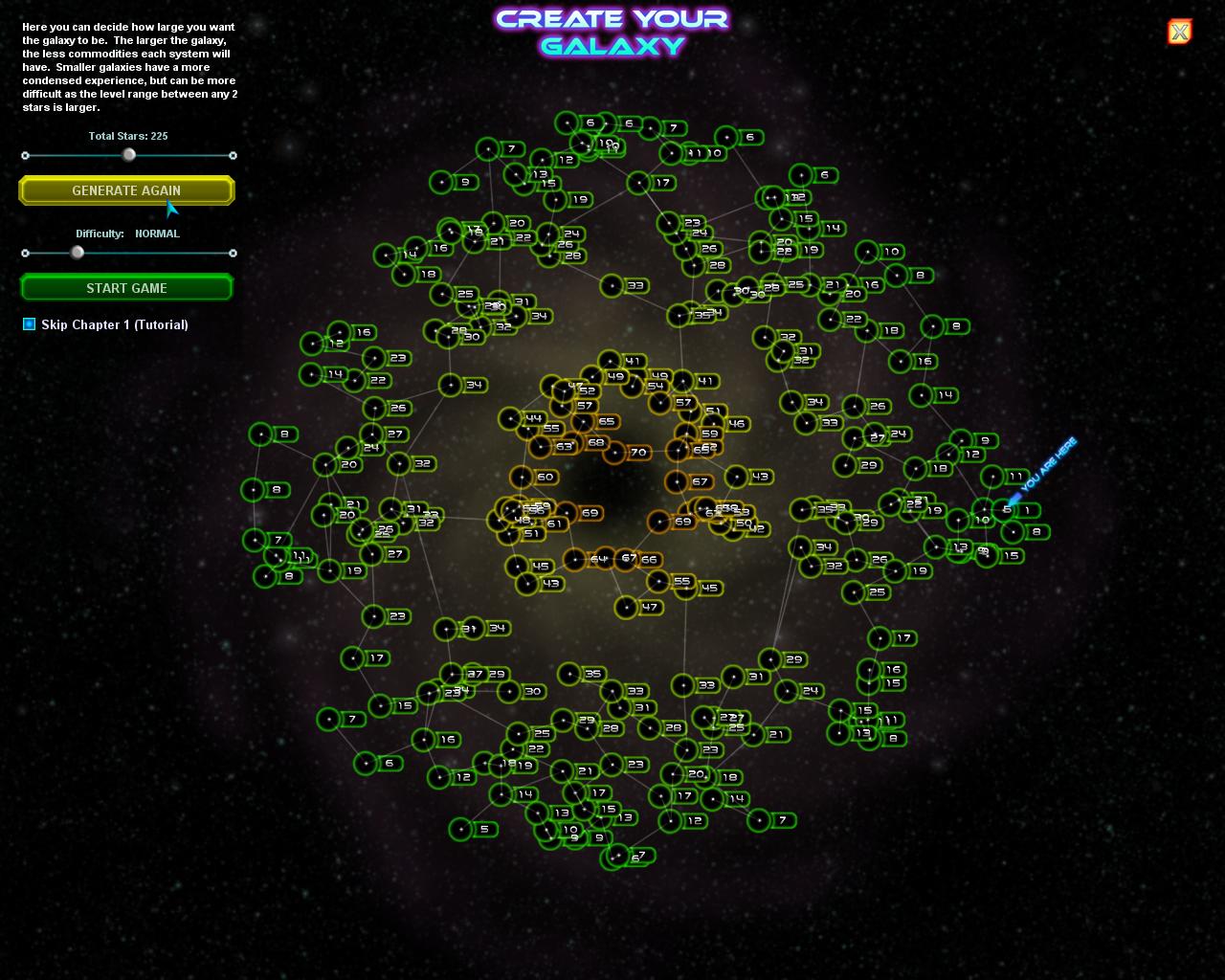 Alternatively, you could do what EVE does and do a nexus-edge model, with a central ring (rather than core) of secure systems. Not sure how this is going to work in an infinite universe though:
The risks of that approach at least is to make the levelling curve not too extreme, but still "interesting". Jumping from a lvl1 to a lvl10 encounter is frustrating. Grading each encounter by 1 level progressively is boring.
My model for progression was initially something like Space Rangers, which had continued player progression along with slower (but fairly fast) "galaxy" progression:
However, on second thought NOT a good idea for a sandbox game like Limit Theory, which has the danger of the progression curve trumping everything else (basically dedicating all of your time to progression-related activities instead of exploring for fun, and ... well having fun.