Post
#47
Aye!
Obligatory xkcd: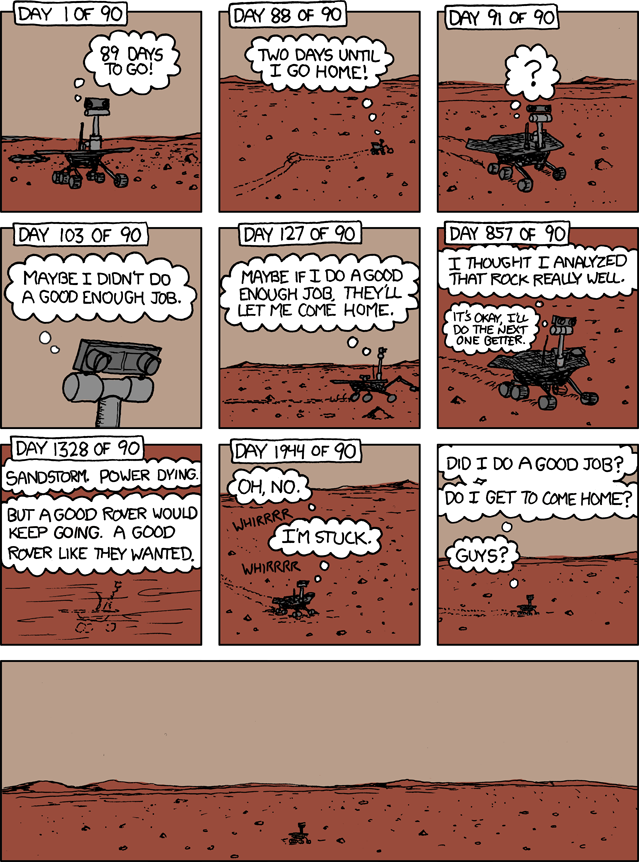 Knowledge is a deadly friend, if no-one sets the rules
The fate of all mankind, I see, is in the hands of fools
Post
#48
I've watched Opportunity since its launch. I really hope it'll make it through this one. I think it has what it takes to pull through, as long as its solar panels stay clean. If they don't... well...
Have a question?
Send me a PM!
|| People talking
in IRC
over the past two hours: