Where I live, the weather is short of inhuman as we speak.
Very high temperatures mate with very high humidity, day and night. At this rate we will grow gills. I know other parts of the world are living a similar hell.
And so, www-ing around, I found this wallpaper that gives me a very convincing idea of cold -- you know, the freud frio freddo 冷 холодный piciopàcio?
I hope they will not mind if I link their preview pic directly: (click it to open their page)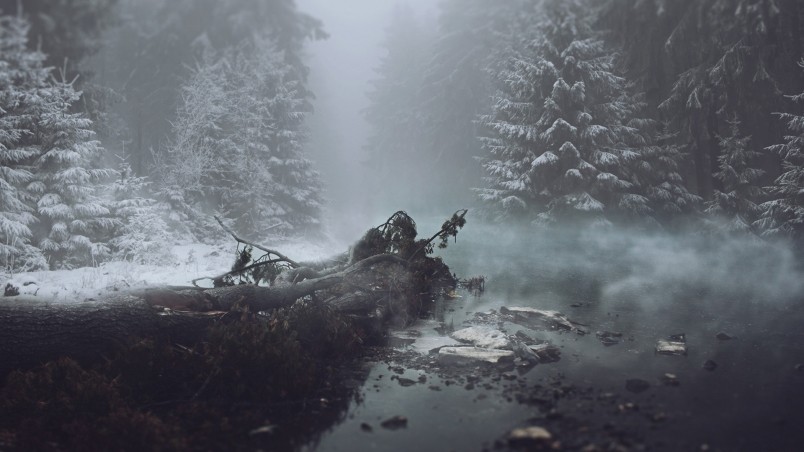 O my desire to freeze in those waters right now...
Multiple aspect ratios and sizes available. Best in Full HD.
As a boon it is also in tune with Skyrim -- would not hurt if Skyrim looked like that, btw.