Being on the forums for a while I know that it is filled with many intelligent and interesting people, so I started wondering what this group of people are working on. I can only imagine what hobbies and personal projects we all have going on behind the scenes. To kick this off I suppose I should put up a project or two.
Lately I've been working on what was just a stress test for my old 3d printer to ensure that I have fixed the problems, this test became a project of its own. After a combined print time of 17 hours my mini Ark of the Covanent was glued together and just today painted gold! The next step is to rig up some of my super bright LEDs to shine when the lid is opened.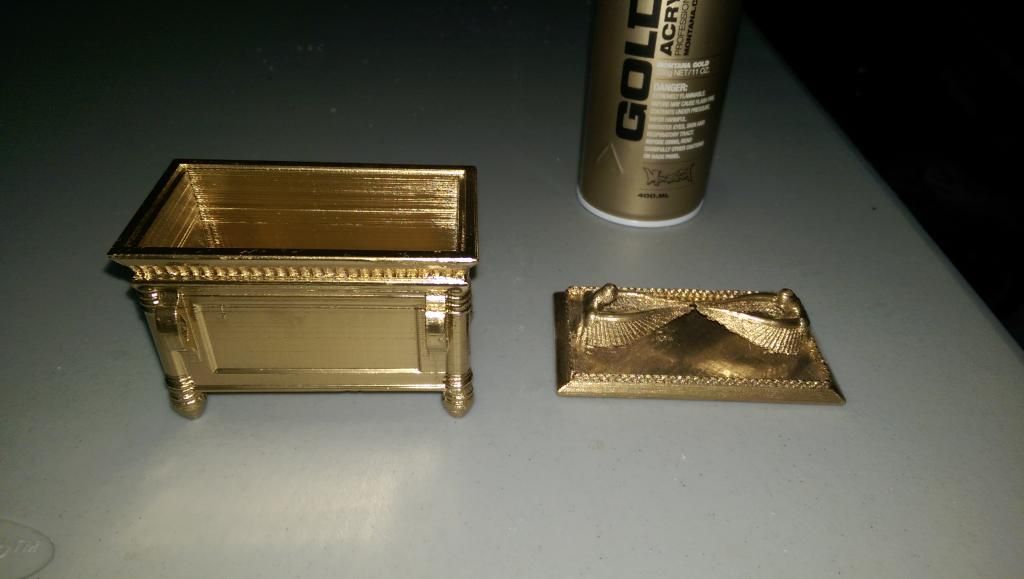 More in 3d printing I just recieved a sample pack of filaments from ColorFabb, it consists of a woodfill filament, glow in the dark PLA, XT clear food safe filament, and bronzefill that has bronze particles in it. With the bronzefill I have been working on printing a
ring
from Thiniverse (based on Halo) and so far I've been working on calibrating my printer for the best results and polishing the rings to get a decent shine. In the picture you don't see all the shine, It's actually pretty nice so far.
These are some of the things I'm working on, how about you guys?